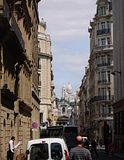 View looking up at Sacre Coeur from Champs Elysees.
Me and a student in front of Champs Elysses street sign.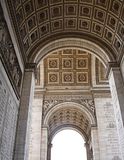 Looking up at the Arc d'Triumpe. It was much more elaborate than I expected. But hey, that's Napoleon for you.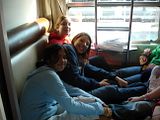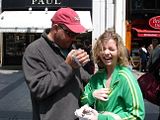 My sister, me, and her friend Rosemary on the night train to Florence. Just a little cramped. And there were three more girls in that space with us!
My sister's friend Eimile getting visually molested by some dude named Dan from Sacramento. Dan! She's 17! You're 30! Jailbait!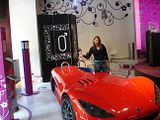 Me with my new car (it should be arriving in the States any day now).
French graffiti. Anyone know what it says? I could Bablefish it but I'm far too lazy for that.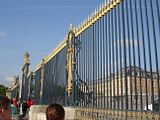 The Palace at Versailles. So freaking huge.
The gates surrounding Versailles.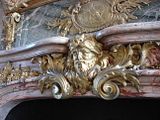 The chaple inside Versailles where Marie Antoinette was married.
Detail of a fireplace decoration. This doesn't explain the French Revolution at all.


Wall and ceiling detail at Versailles. I think they said there is five kinds of marble here.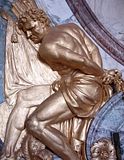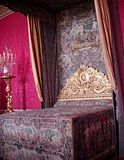 A life-sized gold relief statue above a fireplace at Versailles.
One of the royal beds. And to dispel a myth that the beds were so short because the people where much shorter back in the day - it's true, they were shorter, but not that much. The beds were smaller because people slept in a sitting-up postion because they thought it was healthier (since laying down was for the dead).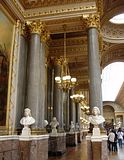 Hall at Versailles.
Door at Versailles.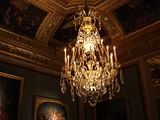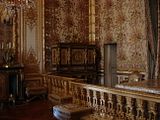 Chandelier at Versailles.
Marie Antoinette's jewelry box. HER JEWELRY BOX! Look at how huge it was!


Marie Antoinette's bed. If you look closely you can even see an "MA" on the headboard.
The Hall of Mirrors at Versailles.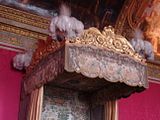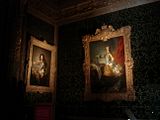 Detail of the canopy of a bed in one of the royal bedrooms.
Pictures hanging at Versailles. Note the velvet wallpaper.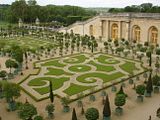 The gardens at Versailles. Bit o' history for you: French gardens are so symetrical and manicured because good old Louis XVI (the "Sun" king) wanted to prove that he was in control of everything, even nature.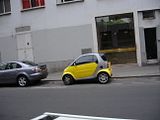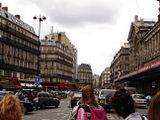 Smart Car. Three words for you: I. Want. One.
Our first view of Paris as we left the train station.


The Winged Victory of Samothrace at the Louvre.
The Venus de Milo at the Louvre.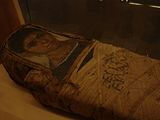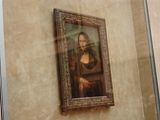 A Roman mummy at the Louvre.
The Mona Effing Lisa (behind glass and lots of people, so hard to get a good picture).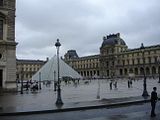 Interior of the Louvre. When visiting you have to remember it used to be a palace, so it's just as interesting to see the intricate details on the walls and ceilings as it is the actual art.
Exterior of the Louvre. And the Pyramid, just like in Da Vinci Code!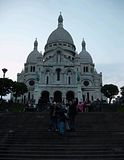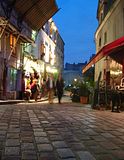 Sacre Coeur Church, the highest point in Paris. Really beautiful.
Montmatre, an artist's district near Sacre Coeur.


View of the Eiffel Tower from Sacre Coeur.
View of Paris from Sacre Coeur.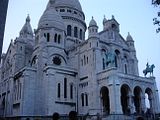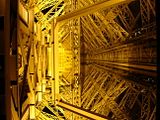 Sacre Coeur Church.
Looking up at the structural detail of the Eiffel Tower.


Views of Paris from the first deck of the Eiffel Tower (a tripod would have been helpful here, but I steady-handed it as best I could).


Another view of Paris from the Eiffel Tower.
Another view of the structure.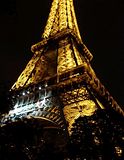 Walking up to the Eiffel Tower. The thing is seriously huge. Much bigger than I thought it would be.
Eiffel Tower at night.


The Eiffel Tower at dusk.
Robo cops outside the Eiffel Tower.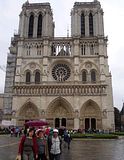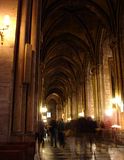 Notre Dame exterior. Notice the group of people in front getting their picture taken? I didn't.
Interior Notre Dame. Very gothic.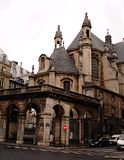 Interior Notre Dame.
A really cool building/church/thing near Notre Dame. I love the architecture.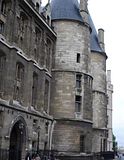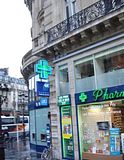 The Conciergerie. Like everything else, it used to be a fortress and then was a palace and now is a museum. It's where Marie Antoinette was kept prisoner.
A city street. Every pharmacy in Europe has these neon crosses outside them. Pretty helpful if you are looking for one, I guess.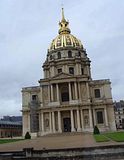 Louis Vuitton was remodeling their store on the Champs Elysees and covered the work with a giant Louis Vuitton bag.
Le Dome Church, where Napoleon is buried.



Going down a metro stop.
Exterior Notre Dame.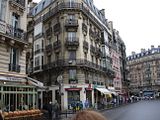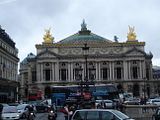 Paris city streets near Notre Dame. So pretty!
The Opera. Lots of cool shops around there.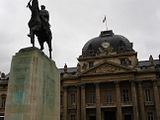 The Arc d'Triumpe.
A military academy where Napoleon studied.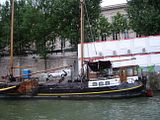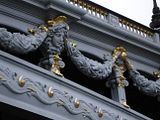 Houseboats on the River Seine.
Detail of the Alexander III (I think, that's what my notes say but I could have been writing about something else) bridge.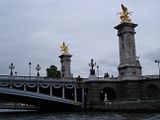 Alexander III bridge.